Lowry Avenue bridge to be removed by implosion Sunday
The Lowry Avenue Bridge will be removed via implosion at 9 a.m. Sunday, according to a Hennepin County news release.
The current structure, which has been a historic landmark in Minnesota since 1905, has been closed since April 2008. The old bridge must be removed before construction can begin on its replacement this fall.
Lowry Ave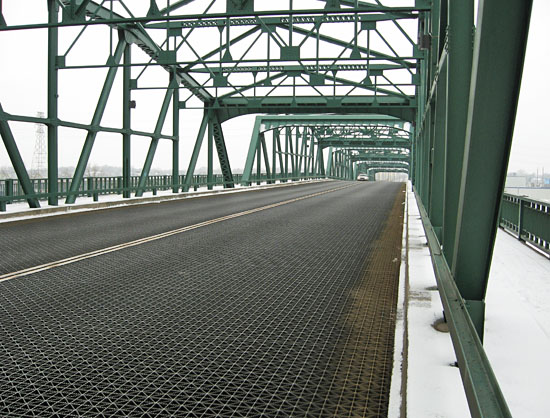 Bridge: Public Radio
The county has reasoned that imploding the current structure is the safest option available to workers due to a lack of structural reliability. Hennepin County also states that this method results in minimal disruption to the environment and river navigation.
"The implosion will sever what remains of the steel trusses, dropping them into the river; residents should expect to hear a loud, deep, boom-like sound," according to the news release.
Implosion contractor Advanced Explosives Demolition Inc. will clear the area surrounding the bridge the morning of the implosion. Bridge removal contractor Carl Bolander & Sons Co. of St. Paul will clear the main navigation channel within 24 hours following the implosion.
The bridge, built in 1905, was renovated in 1958.