Minnesota Supreme Court Chief Justice Eric Magnuson to resign in June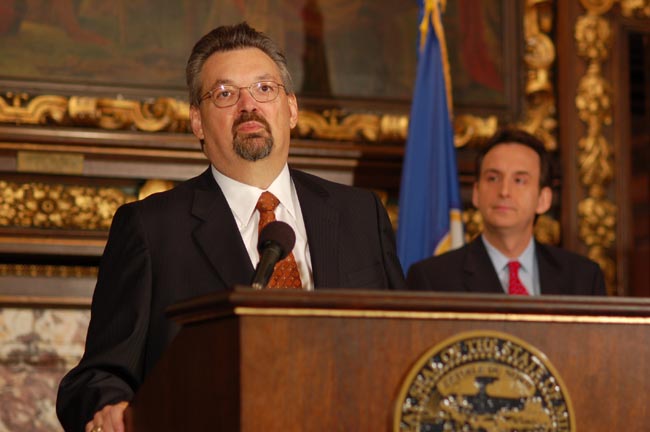 Source: MPR
Minnesota Supreme Court Chief Justice Eric Magnuson announced Thursday he will abdicate his position on June 30th.
Magnuson cited "reasons personal to [him] and [his] family" as the cause for his departure and said he will return to private practice in a letter to Gov. Tim Pawlenty.
Pawlenty appointed Magnuson in March of 2008 and he took office in June. He will have served a roughly two year term.
"Leading Minnesota's judicial system and heading our highest court is an extremely important and tough job," Pawlenty wrote in a statement. "Chief Justice Magnuson has served in this role over the past two years with great diligence, thoughtfulness, and fairness. Minnesota thanks him for his service."