Police kill French slaying supsect after storming apartment
A 23-year-old Frenchman who claimed responsibility for killing four men and three children is dead after security forces stormed the apartment where he had been holed up for more than 30 hours, French officials said.
Government officials said they had hoped Mohammed Merah would be captured alive. Francois Molins, the prosecutor in charge of the investigation, said Merah was struck in the head by a bullet as he jumped from a window.
French interior minister Claude Gueant said the suspect had warned police that he would not surrender and wanted to die in combat, prompting authorities' decision to try to apprehend him by storming his apartment.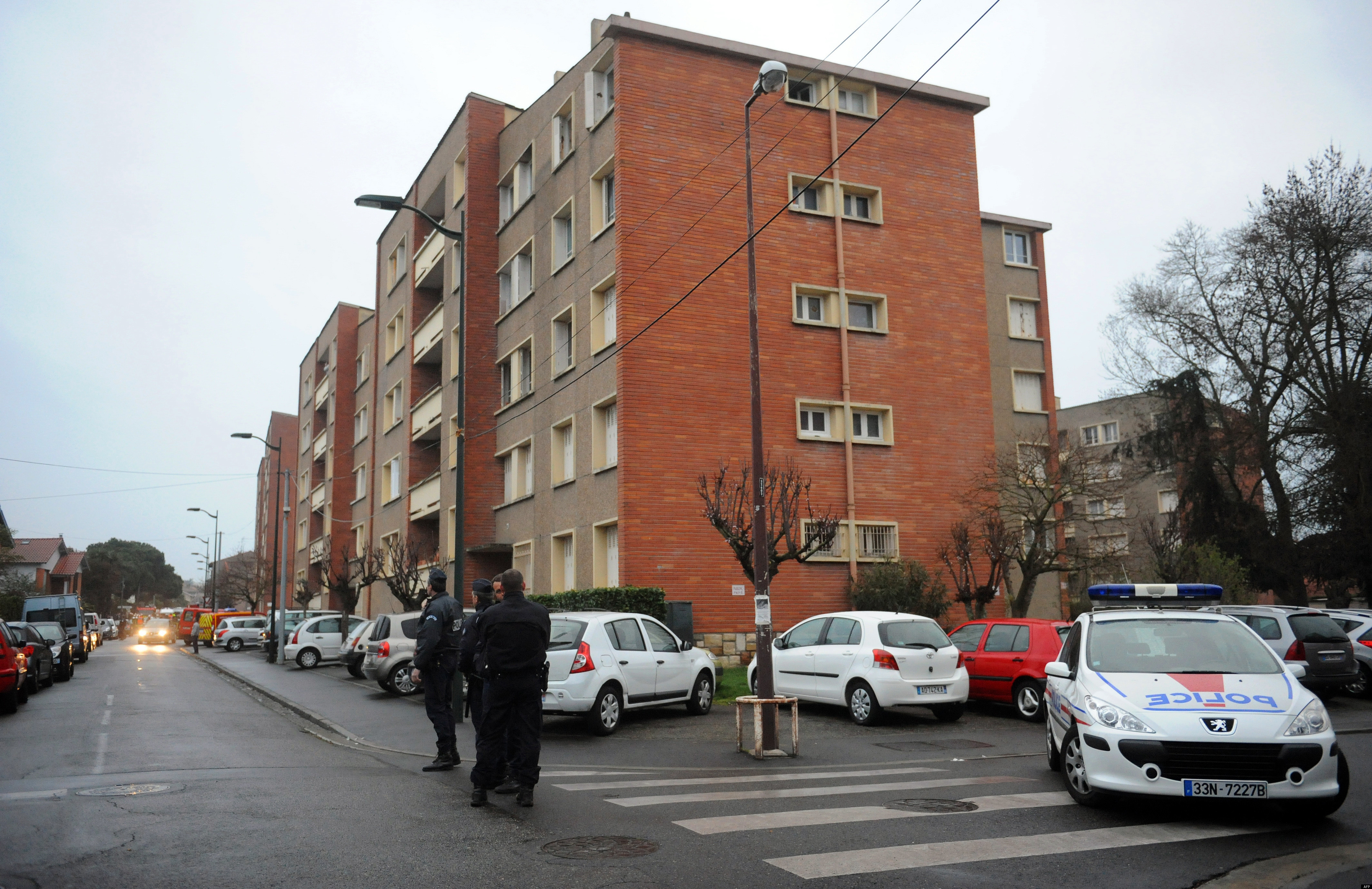 The Toulouse apartment where Merah barricaded himself for over 30 hours. (Photo courtesy of huffpost.com)
Just before noon, officers entered the apartment through a front door and windows that had been blasted out.
Using video equipment, they searched each room of the apartment. As police began to inspect the bathroom, Merah emerged and began "firing with extreme violence," Gueant said in a New York Times article.
Police had Merah's building surrounded since 3 a.m. local time Wednesday morning, the Wall Street Journal said. They first tried to force their way into his apartment before being rebuffed by a volley of gunfire. Later they made repeated attempts to rattle Merah with a series of loud blasts at his building.
"At the end, Mohammed Merah jumped out a window with a weapon in his hand, still firing," Gueant said. "He was found dead on the ground."
Molins said police used "legitimate defense" in the confrontation. Two officers were lightly wounded after more than 300 rounds were discharged in the fight, Gueant said.
Merah, a French citizen of Algerian decent, told police Wednesday he had links with al Queda, according to police and prosecutors. He told them his goal was to avenge Palestinian children and protest the French army's presence in Afghanistan.
He is suspected of killing four people at a Jewish school Monday, and fatally shooting three soldiers the previous week, the Journal said.