BSU, local African American barber shop offer haircuts at Coffman
The University's Black Student Union group collaborated with a north Minneapolis barber shop to bring discounted services to black students in Coffman Memorial Union this week. Ashton Penister, treasurer of BSU, said the group asked the question, "Why is there not a barber shop for students of African American descent on campus?" Teaming up with Mass Appeal, BSU offered haircuts Wednesday and Thursday for $12 or less.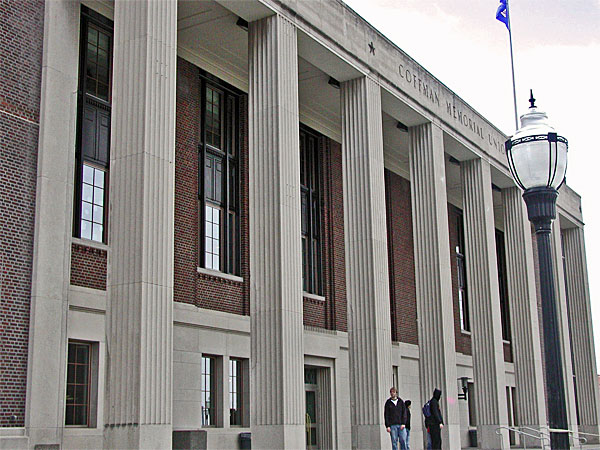 Coffman Memorial Union.
BSU did the leg work to make appointments and Mass Appeal provided the barbers. Students were surveyed after they received a haircut to find out if they would patronize a barber shop if it were housed permanently on campus. After two days and 21 haircuts, the majority's answer has been "yes." BSU wants to get more involved in the community, Penister said, so they found a way to reach out. Mass Appeal has a hand in helping the community on a regular basis and were willing to help, he added. PJ Hubbard, co-owner of Mass Appeal, said the company saw an opportunity to "fill a cultural need for people of color." He said they understand the position students are in with limited funds and few ways to travel and wanted to help them out by knocking at least $8 off the price. The company is able to make up the difference through its Community Scholarship Fund, which it replenishes with car washes and vending machine profits, he said. If overall feedback requests it, Hubbard said Mass Appeal will try to negotiate setting up something more permanent with CMU. Discounted prices would also be permanent. Haircuts will be offered for one more day. Friday's hours will be 8 a.m. to 12 p.m.